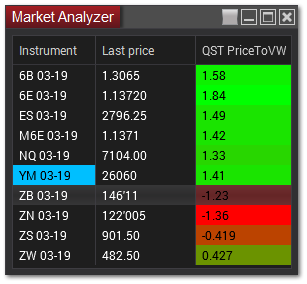 1 – Opening the Template:
Right-Click on the Market Analyzer Window and Select your Instruments.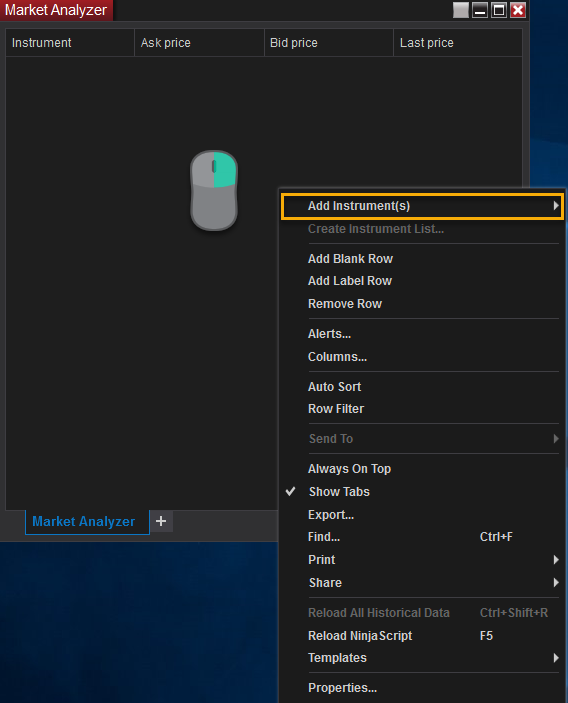 2 – Load the Template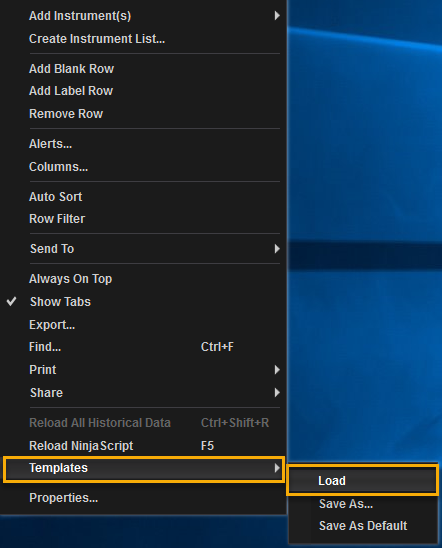 3 – Select and Load the  Trading OrderFlow – Price to VWAP Template.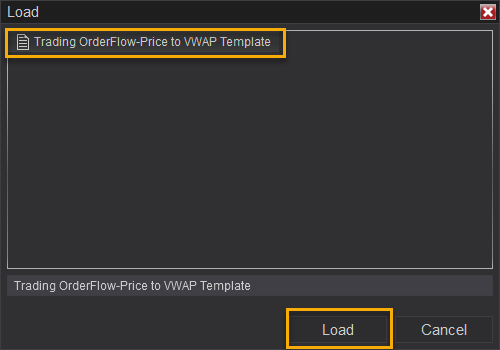 4 – Wait for the instrument Data to load
The waiting time directly derives from the number of instruments in your list. By default, we choose Tick Data but you can right-click, Go to Columns, and set Minutes. You can also further customize the Price to VWAP indicator.