OrderFlow Speed will show in your Chart Indicators in the folder Trading OrderFlow. To know how to add indicators to your charts please check Adding Trading OrderFlow Indicators to Your Charts.
Setup Orderflow Speed in under 30 seconds with tick Replay.
If you see OrderFlow Speed only updating in Real-Time – only one or two or 2 bars like the image below – you need to enable Tick Replay Option via the Data Series window.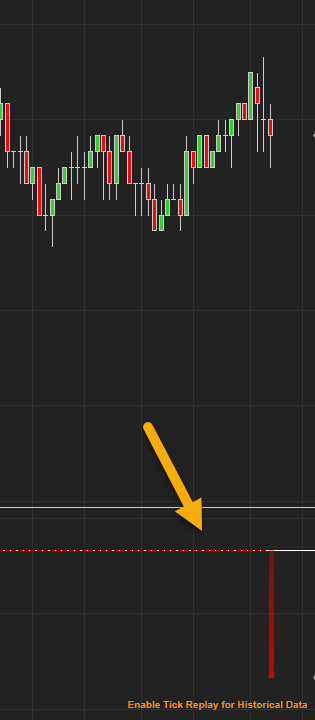 To enable Tick Replay please see: How to enable Tick Replay in NinjaTrader 8.
Sounds: You can find sounds for your OrderFlow Speed at Documents/Trading OrderFlow/ OrderFlow Speed/ Sounds.