1 – Go to your start menu and locate the Updater. [Add-on name Updater]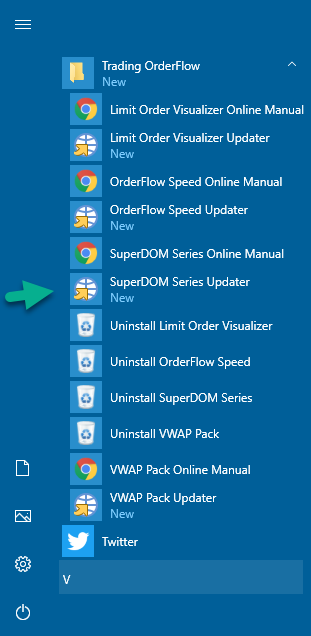 2 – Click and run the updater – This will check for updates.

3 – Check the update and click Next. This will download the update.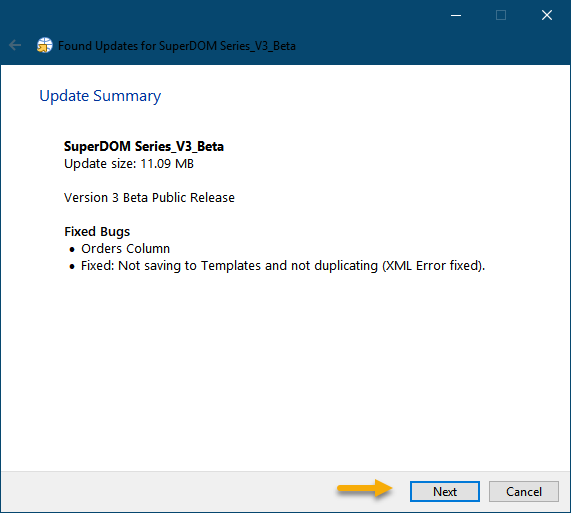 4 – Once the Updater downloads the update you can continue with the installation of the update.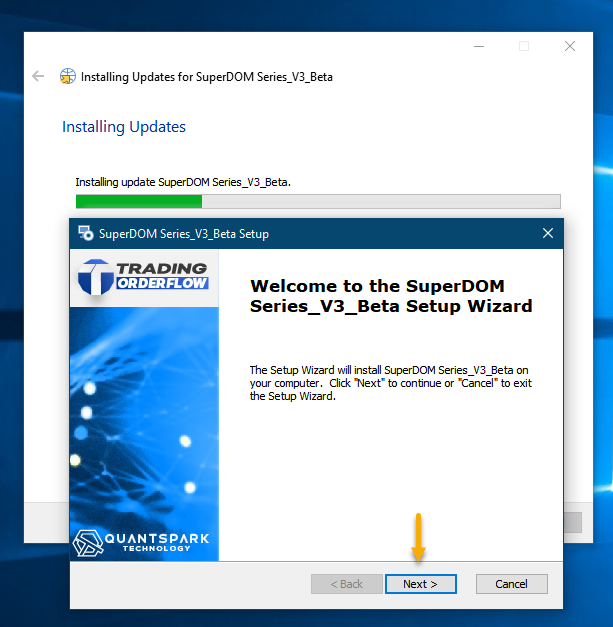 Note: If you are unable to find the shortcuts on your Start Menu they are also available at C:\Users\[USERNAME]\Documents\Trading OrderFlow\[ADD-ON NAME]\