We make available templates in two distinct categories: Analytical and Trading. See how to setup your SuperDOM Series via templates.
Add a SuperDOM Window
The SuperDOM window can be opened by left mouse clicking on the New  within the NinjaTrader Control Center and selecting either the Static SuperDOM or Dynamic SuperDOM menu items.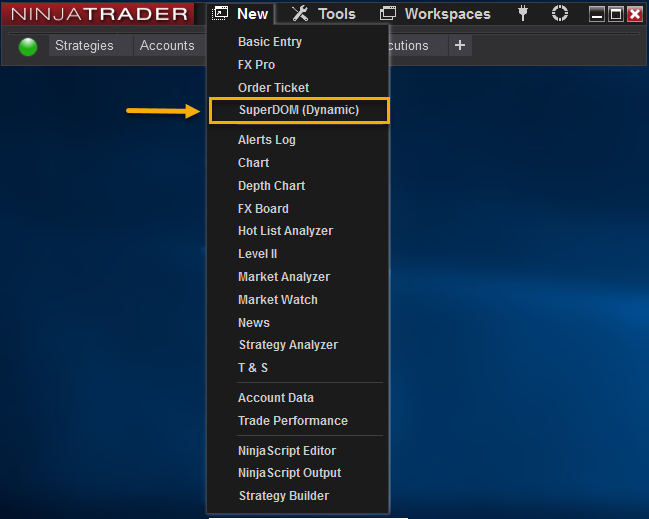 Accessing the Columns Window
Right mouse click on the SuperDOM window, select the menu Templates and Select Load.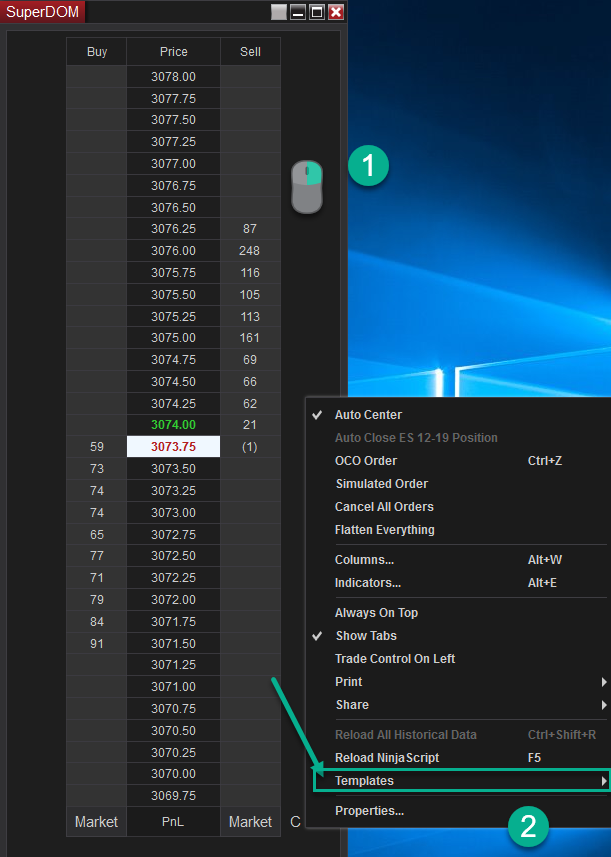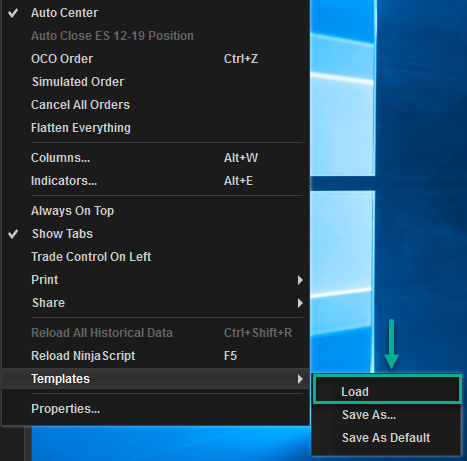 Select Your Template
You will now be able to access the SuperDOM Templates.